Event Entertainment in Florida
Bring even more fun to the party with Big Idea Balloons! Festivals and other large parties are the perfect time to let your guests be creative and silly. Big Idea Balloons provides numerous options to turn your next event into one they'll never forget.
Incredible Balloon Twisting
Invite me, a top-notch Balloon Artist, to your next event and watch  as your guests enjoy the creation of memorable artwork using only balloons, air, my handiwork, and a little creativity.

Throughout the duration of your event, guests are treated to a fun and fancy balloon twisting show.  All balloon sculptures are customizable and range from detailed balloon-wearables, favorite characters, countless objects, outrageous costumes, and more.
Provide balloon twisting as a complement to a photo booth or photographer to capture hilarious and creative memories that will last a lifetime.  Great for corporate events, large parties, community events, music festivals, or school functions.
Guests leave with a great balloon creation and countless memories of a fantastic affair. Have your guests talking about your event for weeks after the party has finished.  Nothing brings a party to life like balloons!
Fantastic experience with Keith and his balloon making talents!! Kids LOVED him and I know having him there was a special addition to our Tunnel To Towers 5K Run/Walk event with over 1000 participants!! Thank you on behalf of all our first responders, and military service members! Awesome job! – Kyle Albano, Run Director Orlando 

Amazing Strolling Magic
Witness as I create shocking, fun, and surprising magic right in front of your eyes, or sometimes, right in your own hands!
Delight your guests as  I stroll though your cocktail party or visit individual tables throughout your event. My top-quality magic will delight individuals, small parties, or large groups throughout the day or evening of your festival or holiday event.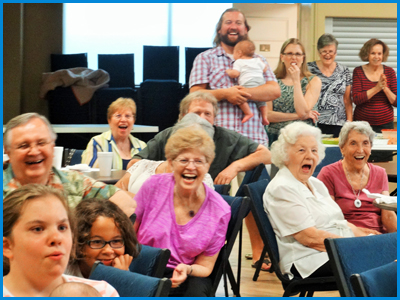 Your guests will always have something to talk about during the event and will leave still asking "How did he do it?" It's a great way to bring members of a party closer together and break the ice at at an event where not too many people are acquainted. Think of the fun your guests will have trying to figure out each trick and slight of hand!
Please email Keith@BigIdeaBalloons.com or call 407-388-8735 to reserve your date today.
Keith did an amazing job at our Party in the Park event at Venetian Bay. He was so nice and was excellent with all the kids. The kids loved all the creative balloons he made them. I would highly recommend him. – Tonya Gandy